IN QUATTRO has been selected by Italian Trade Agency (ITA) to participate in The Global Start-Up Program, an acceleration abroad program including some of the most prominent international players. The startups will have the opportunity to interact with local stakeholders to increase their skills for professional development and interact with potential foreign investors, with the condition that it maintain the know-how or resources acquired during this process in Italy for a minimum period.
The focus countries for the second edition are: Argentina, China, United Arab Emirates, France, Germany, Japan, India, Israel, United Kingdom, and the United States of America.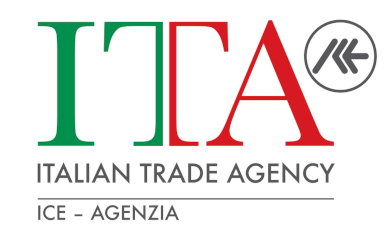 ITA carefully selected more than 100 start-up companies in the following fields:
● ICT – artificial intelligence, cybersecurity, fintech, blockchain, big data, e-commerce, augmented and virtual reality, videogames, services, infrastructures, and telecommunication components;
● Robotics and Industry 4.0;
● Aerospace;
● Automotive – future mobility (electric and connected vehicles and related services);
● Life Sciences – medical and biotech equipment and applications;
● Smart Agriculture and Foodtech;
● Circular Economy – low carbon technologies, sustainable materials, renewable energy;
● Smart Cities and Home Automation – critical infrastructure, urban design, IoT, citizen New York Office 2 services, digital design.
ITA – Italian Trade Agency
The ITA – Italian Trade Agency – is the Governmental agency that supports business development of Italian companies abroad and promotes the attraction of foreign investment in Italy. With a motivated and modern organization and a widespread network of overseas offices, ITA provides information, assistance, consulting, promotion and training to Italian businesses and particularly to small and medium-sized ones. Using the most modern multi-channel promotion and communication tools, it acts to assert the excellence of Made in Italy in the world.

For more information:
Giulia M. Luccioli (Advisor) – Email: g.luccioli@in-quattro.com
Giuseppe Zummo (Co Founder) – Email: g.zummo@in-quattro.com