Talents Taipei hosted by Taipei City Government helps create business development soft-landing programs to explore the Taiwan/Chinese/Asia market potential for high-tech foreign startups (in ICT, IoT, Life Science, AI, Blockchain, Fintech, AR/VR and Deep Technology). They offer an exclusive opportunity to be a part of a top entrepreneurial team, to accelerate business growth, showcase the product/service as a leading startup for innovation and dive into the exciting entrepreneurial scene of a high-level Taipei innovation ecosystem.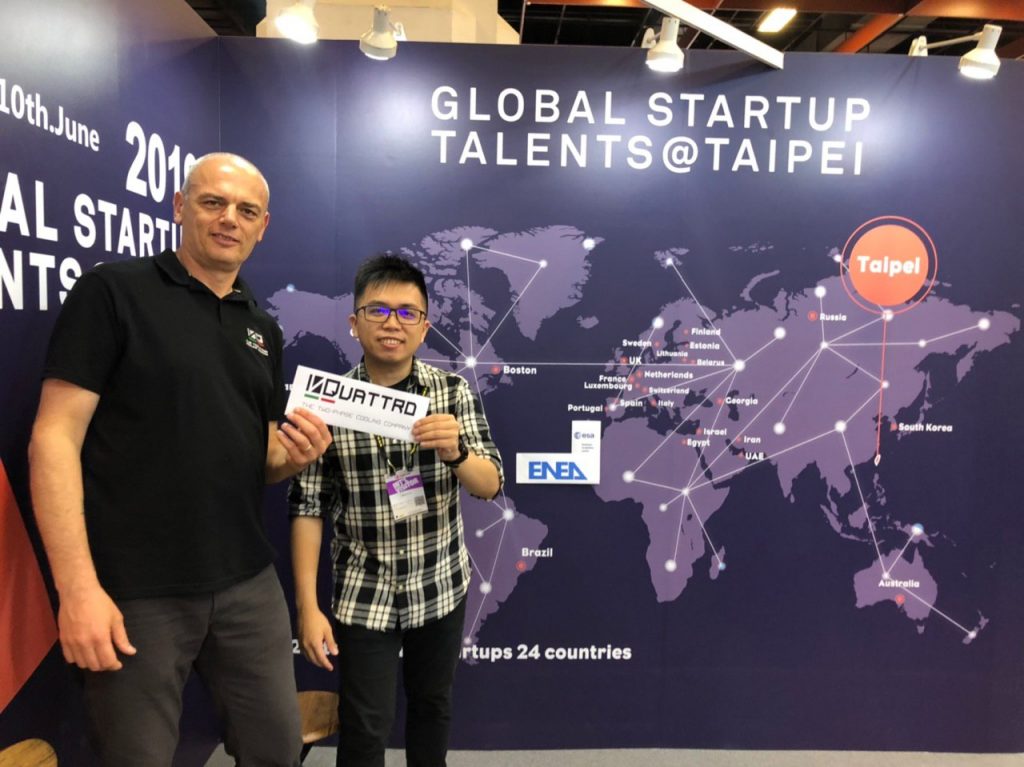 What is Innovex?
InnoVEX Taiwan is an exclusive event within COMPUTEX for technology startups and global buyers, investors and manufacturers. It attracts over 400 domestic and foreign startups looking to expand their business to the Asian markets, and almost 20,000 visitors each year. #Innovex 2019, May 29-31 / Taipei World Trade Center.

IN-QUATTRO (IQ) is a global pioneer in innovative, patented two-phase pumped flow cooling solutions for advanced thermal management of high-power electronics (HPE). They provide innovative cooling solutions that meet temperature control challenges for high thermal power densities with greater reliability, low flow rates, and reduced electrical consumption. Their new two-phase cooling technology utilizes sustainable components and improves efficiencies for the most advanced applications in the following sectors: high-end computers (gaming PC's and workstations), servers, HPC servers, data centers, electric vehicles, and aerospace applications.
For more information:
Giulia M. Luccioli (Advisor) – Email: g.luccioli@in-quattro.com
Giuseppe Zummo (Co Founder) – Email: g.zummo@in-quattro.com