The innovative startup IN-QUATTRO has been selected to be part of the prestigious ESA (European Space Agency) Business Incubator Centre in Lazio, Italy. The Two-Phase Cooling technology has been developed in the frame of ESA (European Space Agency) projects for boiling thermal management solutions for space applications.

IN-QUATTRO is an ENEA Spinoff and all four founders are researchers in the Energy Department.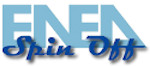 Innovative high efficiency two-phase cooling system for thermal management of high power electronic devices: PC, Workstation, Server, Data Center, Inverter, IGBT etc.
This Italian start-up is launching a game-changing innovation in the area of thermal management.
Cutting-edge Technology in Thermal Cooling
IN-QUATTRO srl has developed an innovative two-phase advanced thermal management system for high powered electronics. The innovative new system features the use of flow boiling heat transfer to cool electronic devices, and compared to traditional cooling systems (liquid cooling or heat pipes), it can achieve significantly higher heat transfer coefficients at significantly lower flow rates and pumping power. The new thermal management system can be used for cooling of high-performance PCs, servers in data centers and power electronics.

For more information:
Giulia M. Luccioli (Advisor) – Email: g.luccioli@in-quattro.com
Giuseppe Zummo (Co Founder) – Email: g.zummo@in-quattro.com